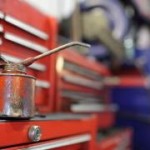 Kia car servicing in Wigan is performed to manufacturer specifications at Whitecroft Garage. We think that's what our customers expect. We mention it because maybe not all garages follow those standards when servicing a car; especially an out of warranty car. Or, maybe Kia car owners believe they have to go back to a Kia dealer to get that standard of service; and pay dealer prices. At Whitecroft Garage, we've spent years building a reputation for honesty, technicians that are up to date with new technology, and guaranteed customer satisfaction. We are full service bumper to bumper, all makes of engines and we stock better known tyre brands. All replacement parts and labour carry a national guarantee.
Kia is a great make with a reputation for reliability like most cars under the Hyundai umbrella. With proper care in Wigan, Kia car servicing customers are putting 200,000 miles on the Kia and still getting £2000 give or take when they sell them. It's a global make, now sold world-wide. In fact, in the US, J.D. Power and Associates ranked it first in reliability in 2016. That title historically goes to luxury auto makers. The Kia auto makers are on the cutting edge of electric and hybrid vehicles. Bring them on because we're ready for them. Any garage that expects to stay in business has to keep up with the rapidly changing automotive industry. We plan on being around and still saving our customers money over dealer costs; up to 40% savings.
We have up to date diagnostic equipment for Kia car servicing in Wigan. It's a great resource for troubleshooting problems quickly. We often use diagnostics to confirm our suspicions. We like to think we can diagnose a problem without help but with computerised engine components, the diagnostic tools zero in quick. You want that kind of capability in the garage you frequent because labour is charged by the hour and the faster we find the trouble spot the less your total cost will be. If you are the owner of a dependable Kia, contact us for servicing. Who knows, we may be able to help you set a new mileage record.