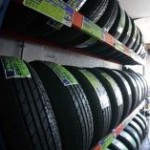 Discount tyres in Wigan can help you save money. When it comes to tyres, you need a quality, durable product. Unlike other car fittings, functionality is what determines the usefulness of car tyres. If they are in good condition and safe, they are worth fitting on your wheels. At Whitecroft Garage we sell the best-discounted tyres in town. From high-performance tyres to budget tyres, we have it all.  Our clients have different needs. Race drivers and off-road enthusiasts come in for high-performance tyres that are designed for particular roads and speeds. On the other hand, regular tyres are popular among regular drivers. Some even opt for discounted tyres.
If your tyres are worn out and you are in Wigan, discount tyres are an ideal replacement. They are durable and serve the purpose. With a single set, you can cover a lot of kilometres without worry.  We simply deliver quality products. Whitecroft Garage is one of the leading suppliers of discounted tyres in the UK and we offer quality tyres at competitive prices. Our deals are the best in town and if you are looking to save on repairs, just drop by our garage. Our tyre technicians are expert at what they do, and can assist you with a full service, from supply to wheel balancing. We also offer tyre fitting services while you wait. Should the particular tyre you want is not available, we can source it, and usually receive it on the same day.
We are your one-stop shop for discount tyres n Wigan. With a dedicated tyre fitting bay, a knowledgeable and experienced team and competitive prices, you will find the best discount tyres for your car. When you are looking for discount tyres for your car, contact Whitecroft Garage. We have a wide selection of tyres in stock, and we are also certified suppliers of Evergreen tyres. Offering top class tyre repairs as well as our other tyre services,  you can rely on our expert technicians for quality workmanship, as well as answers to any of your queries.